Are we still fighting?
I wish Mother's Day was during the week and not on a Sunday. It would really work for us, because we seem to fight more on the weekends than during the week when everyone is busy. As my friend Sarah said in her #ippp post for this week: "This is my life. The potential for greatness or disaster." Truer words have never been spoken, my friends - and this Mother's Day we...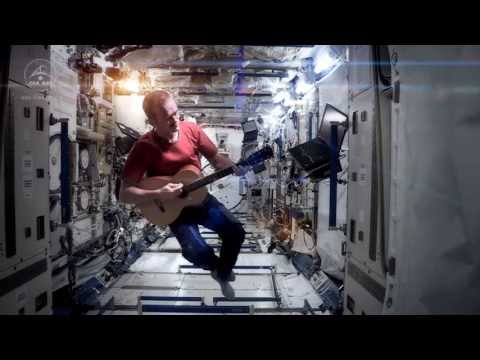 Family Fun Day Sunday
Not enough play and too much work makes for a cranky family - so we decided it's time to introduce Family Fun Day Sunday. We did two so far - nobody cried and nobody puked - and that counts as a win in my book. Mix a grumpy, back-and-knee-pain-ridden father, a stressed-out-worry-about-everything mother, a teenage daughter and a genius-yet-super-sensitive pre-teen in the mix and there are...
It's a real book!
A couple of weeks ago my third book was published. It's the second one I wrote for the German publisher Iwanowski and it's called "101 Kanada Westen - Geheimtipps und Top Ziele". It is a travel guide, but not a traditional one describing routes and "hard facts" - it highlights extraordinary experiences and the stories behind them. Anyway - it was a lot of work...
Personal Revelation Revolution 2013 - April...
I went offline for three weeks and got a lot of shit done! Well, I kinda went offline - since a lot of the work I do includes managing Social Media for clients I was there, but not really. Doesn't make sense? That's fine - let's move on. I read a fabulous book this month - Brene Brown's "Daring Greatly". The book begins with Roosevelt's quote - which...
Personal Revelation Revolution 2013 - March. And...
After 10 days in Vegas and not writing for my blog I can't even think of a decent opening sentence to this post and I didn't even drink (much)… Anyway - I made it through month 3 of my Personal Revelation Revolution and through our Vegas vacation and I actually learned a few things.[[MORE]] For the first few days of the month I stuck with my daily reading of "Simple...
Self-Portrait Project 2013 - Duckface in Vegas
We're on our way to Vegas and that means my 2013 Self-Portrait Project has begun. For every day during our 11-day trip I will take one or two duckface pictures and some other selfies, whenever the mood strikes (no, not those kind - believe me, you could not handle it). I'm excited about this! And to celebrate I am writing this blog, sitting in the hotel room (our flight leaves...
I'm totally doing it
I am huge fan of Sarah's self-portrait per day 2013 project. I hate having my picture taken. Then I saw the picture Sarah took of herself and her husband and I said to my husband that we should totally do that.[[MORE]] At first he said NO, so I practiced on my kids. That's us, reading. Marius is re-reading the Series of Unfortunate Events books, Pauline is devouring yet another...
Old School Blogging
I came across a post by Elaine from The Miss Elaine-ous Life (how cool is that blog title anyway!) tonight and she has a link-up for some good old-fashioned Old School Blogging. Not that I know what that would be like, because I have only been blogging for two years, but it sounds like fun and my husband is ignoring me and watching American Idol, so I'm in! Everyone answers a series of...
Walk with me
How about you take a little walk with me today? Let's walk to work. Don't worry, it only takes 10 minutes. When I leave my house I get a good view of Iron Mountain, which is still covered in snow and a good indication that this winter is not over yet… They say not to plant anything outside until the snow is gone from the mountain - I'm pretty safe there because the only...
2013 Personal Revelation Revolution - February
I made it through the second month of my Personal Revelation Revolution! I gave 2013 the theme of learning more about myself and - as Oprah puts it - living my best life. I committed to reading "Simple Abundance" by Sarah Ban Breathnach and pondering a way to live a more authentic life. And even though Sarah's writing is a bit antiquated for my taste, I've been getting...
February in Tweets
Welcome back to my popular monthly feature - month in tweets! Let's see what February was all about, mkay? Waiting at the doctor's office. Bad music and lots of sickos. Reminds me of just another Saturday night when I was young. February 1, 2013 "Mom, is seaweed something like dope for mermaids?" I don't even know where to begin… February 2,...
Three Hats
On Friday I got my business cards for my freelance contract with Echo Valley Ranch, which brings the number of different business cards I carry to three.[[MORE]] That's crazy, say you? I think you may have a point there. When I think about it, it's a lot like wearing three hats… … and we can all agree that's pretty ridiculous, right? Maybe it's not such a...
Business Idea
Did I ever tell you guys about a business idea I had a while ago? A little over a year ago my husband hurt himself at work and herniated two discs. He's been fine and back to work for a while now, but the laying-on-the-couch-whenever-possible syndrome has been with him ever since - which is probably why I keep coming back to this fabulous idea! My husband has a unique sense of humour - I...
Kaiserschmarrn
Due to my new flexible work schedule I have been stuck cooking way more often than I want to lately. It seems like I do the majority of the cooking during the week and it blows! Cooking is definitely not my thing and to alleviate the pain at least a little bit I have decided to pull out some German comfort food (which my husband doesn't like, so it's sandwiches for him those nights). ...
Shiny New Year
I've participated in JustWrite a few times now and I just love the idea behind it. Just start writing and focus on the moment. A great way to unwind and to practice my writing skills. I have written a lot of assignment stuff and there I really get to take my time and think about what I want to write, then write it and change it again and again - so this is a welcome change.[[MORE]] One...
Playdate Excuses
I read a thread on Facebook a while ago about whether it is better to lie or to be honest when declining a play-date invitation. Like when the mother of a kid that your kid can't stand asks if he can come over and you know it's just not going to happen because the other kid is a sociopath in the making. I threw in my two cents and did not really follow the conversation after that, but...
Award Season
It's award season - so I'm told - and the fabulous Farrah from The Three Under nominated me for a Liebster Award. Of course I know what "liebster" means, it's German for sweetest, favourite, bestest ever… Thank you, Farrah![[MORE]] This whole thing comes with a whole whack of rules and being the rebel that I am, I'm bending them (if that disqualifies...
Teenage ...
Last week my daughter came home from school, showed me this book and said: "Mom, we have to talk…"[[MORE]] Then she looked at me in anticipation and I tried to keep a straight face and look shocked as long as possible. (My child invented drama, so I'm sure if she actually was worried about being pregnant (or even had a boyfriend or any ambitions to even let anybody...
Writer
When I was a little girl, I wanted to be a writer. If there was a writing assignment in school I could not wait to get home and start writing. If there was a letter to be written I would volunteer and after every vacation I would ponder the best way to bring all my adventures to paper. When I got older and it was time to think about what I wanted "to be when I grow up" my parents...
January in Tweets
I did my last year-in-review in tweets and liked it so much that I decided to do this on a monthly basis. I know, right? I just saw a hilarious tweet and could not re-tweet it because "than/then". Come on people - put a little more work into you're efforts! January 1, 2013[[MORE]] Me: Take your brother to the dentist, Dad & I want to take the recycling to the depot....
Game of Life
I am not the board-game-playing kind of girl. I like playing with lego and I like word games or card games or yahtzee. But every once in a while when we go camping and the kids catch me by surprise while I relax in my recliner I accidentally say "yes" to the Game of Life. The Simpsons Game of Life that is, which we borrowed from our friends (sorry Jeanette - do you want it back?) So...
Grief
Every once in a while grief can just sneak up on you and bite you in the butt. About a year and a half ago a person very special to my family passed away. He was very special to my son - he was his mentor, teacher and friend. My son struggled for a long time and took comfort in continuing his work at the school library, where his friend Steve was the librarian. Of course Steve was a teacher and...
2013 Personal Revelation Revolution - January
It's been a month since I started my 2013 Personal Revelation Revolution. I gave 2013 the theme of learning more about myself and - as Oprah puts it - living my best life. There is lots to discover and to experience and to ponder and with the help of "Simple Abundance" by Sarah Ban Breathnach, "The Happiness Project" by Gretchen Rubin and of course Oprah, I set out...
Canadaversary
It's our 5 year Canadaversary today! On January 29, 2008 we landed in Vancouver and the adventure began! It's been a great 5 years, and here are a few highlights: When we first came to Merritt, we had to take a little hike up to the flagpole to check out our new hometown. [[MORE]]We rented a cozy little house. Our kids were really little… And we bought a 1997 Chevy...
P.I.S. - Parental Insanity Scale
You know that thing your kids does or plays with that drives you completely insane? I happen to believe that my children choose their objects of desire based on how insane it's gonna drive me. Since I'm all organized 'n shit I had to come up with a unit of measure for this - so I present you with the P.I.S. - the Parental Insanity Scale. The scale goes from 6-10. No need to even...
Life in General
Not much going on in my neck of the woods, how about you? The weather has been kind of crappy… [[MORE]]…but not all the time, we have some pretty good days as well… …and then there's always 9-grain triangle buns that look like a heart. Awww. Revelation: I am still struggling with how to approach the "financial serenity over security" with my...
106 years old
My son and I were sitting on the couch last night, having a little chat while my husband watched one of his scary movies that give everyone else in the family nightmares… Marius told me that one of his classmates has a great-grandmother who lives in Edmonton and just turned 106 years old. Isn't that amazing?[[MORE]] When I did some research for the travel guide I wrote last year I...
Life Well Lived
I just love the internet. I get to find awesome stuff like the link-up I'm joining in this post. The first place I saw it was on Robin's blog (Farewell Stranger), which led me to Andreas's place and here I go, sharing things I have done. I have… been on top of the Eiffel Tower stood in the middle of the Red Square in Moscow driven from New York City to Colorado and...
cold feet
My feet are cold. I sit at my desk in my new office, working. Until now I had not noticed that there is no heat. Sure I noticed that there is no window in this office, maybe I thought since it's an inside office without any outside walls it would be warm all the time. My feet are cold.[[MORE]] Ever since I committed to fiercely following my path of learning what I am all about I think a...
explore and discover
I decided to start my own 2013 Personal Revelation Revolution. [[MORE]]What I'm thinking about today: Sarah Ban Breathnach writes in her book "Simple Abundance" about choosing financial serenity over financial security. Yes, please! was my first thought on this. I always seem to worry about money. Not that we really struggle with it. I can't complain at all, but there...
"omg mom, t. and I carried a bench in school today and he turned the wrong way..."
– Marius, 11 years old; has a slight affinity for drama Revelation: I really enjoy shoveling snow.
#ippp catch-up
I missed you #ippp ladies in the last few weeks! Sure, it's been nice to take a bit of a break and indulge in the holiday madness, but it's good to be back at it now. This is what went down the last few weeks…[[MORE]] Not that you can see it very well, but believe me when I tell you that this was my favourite decoration this holiday season. It's my kitchen window and I...
2013 Personal Revelation Revolution
Welcome to the 2013 Personal Revelation Revolution! The whole thing started when I read the Happiness Project by Gretchen Rubin over the holidays. I thought a lot about being happy (and unhappy), about being myself, about evolving as a person, about focus and awareness and about resolutions. (My daughter likes to call them "revolutions" rather than resolutions and I just love that.) ...
Happy New Year
Happy New Year, everyone! I took the week off and as of Monday I will officially be starting a new position at Merritt Home Hardware. I've been there for almost five years now, started there shortly after we moved here from Germany and for the last two years or so I have definitely struggled to keep my passion and motivation for my job alive. So - after looking for other jobs - not...
I made a book with Blurb!
Auer Life 2012 by Kerstin Auer | Make Your Own Book ******************************************************* This is just a little preview - the whole book has 20 fabulous pages, filled with the best of Auer Life Conversations! I first came across Blurb on Heather of the EO's blog (which I LOVE) and tried it for myself. My family loves it and it makes a great memory!
2012 in tweets
I've been pondering how to write my review of 2012 for a while and inspiration has not been my friend on this one - until I saw this week's listicle topic on NorthWest Mommy's website! 2012 in 10 tweets - make that 12, one for each month and I'm in! January: If I ever invite you to dinner, don't eat the salad. My son has puked into every single bowl in this...
Twelve Days before Christmas
On the 12th day before Christmas my boss gave to me - so much work that I could not tweet. On the 11th day before Christmas my daughter showed to me - a Justin Bieber video and now I can't see. On the 10th day before Christmas my son puked on me - now I'm wearing Eau de Puke which is just love-ly. On the 9th day before Christmas my husband said to me - I'll be pantsless all...
Shopping
We are a pretty predictable family. Every Saturday morning we sit down and do our meal plan for the whole week, then we write the shopping list and then my husband goes shopping and I clean the house. We used to go shopping together and then we'd clean the house after, but since we're not only predictable but also smart we decided on a new routine to save some time. So - when we...
Turn around
I took a deep breath and turned the key Behind the door nothing but a prison, only allowing glimpses of decay outside the window like a dead bird or lost hopes or broken dreams The path in front of me filled with determination and freedom and destiny I took a deep breath and started walking[[MORE]] The years of sorrow and despair dissolving in a trail of dust behind me, the hurt a powerful...
Above that
Not too long ago my boss said (something along those lines) to me: "You think you have it all figured out, don't you? You think you are always right and I'm wrong." Of course I defended myself and told him that the issue I was having was not about me being right, it was more about him not doing his job and being a boss…. I know, I know, my response does not exactly...
Insane
I'm not insane, if that's what you're thinking. At least not yet. I could easily get there fast though if my husband keeps doing this:[[MORE]] He likes to mix things up with his shower gels and rather than using one up and then moving on to the next, he'll use a couple until they are close to empty but not really and then he puts them back into the closet and starts a...
One
You have exactly one hour What will you do to make it count? What will you do to be remembered? Will you let go of all regrets? What if you had one day[[MORE]] One day to appreciate 24 times as much, play the piano, chase the rainbow, make love and sleep under the stars What if you had one week One week to visit the ocean or the mountains, to run in a crowd or walk in solitude, to break up...
Decisions
We had some teenage drama to deal with this weekend and once again my daughter surprised me. She had planned a sleep-over with a friend Saturday and before that she was invited to a birthday party. So far so good. Turns out the birthday party was a sleep-over as well and now she didn't know what to do. So she texted me half an hour before she was supposed to be home for her own scheduled...
Christmas Parade
Before I start getting sick of my Christmas-themed posts myself I have to share a few pictures of the Merritt Nighttime Christmas Parade with y'all. Merritt has one of the biggest nighttime Christmas parades in Canada and that's pretty impressive for our little redneck town. There have been years when it's been brutally cold, but this year we barely needed a jacket and I did not...
A life less ordinary
I always wanted to lead a life less ordinary. Less ordinary to a point that I almost became obsessed with it. What defines "less ordinary"? Does one have to be heroic? Does one have to invent or discover something that saves lives? Does one have to dedicate his/her life to serving others?[[MORE]] I don't know. I just always felt - and feel - the urge to stand out. When I still...